Schedule
FRIDAY
3:00 — 7:00 p.m. Race Packet Pick-up and Registration
NEW LOCATION - MENOMONIE CITY LOT 2
WHERE POST RACE CELEBRATION WILL BE HELD (LOT BEHIND TED'S PIZZA)
AT INTERSECTION OF 4TH STREET EAST AND WILSON AVENUE EAST, MENOMONIE

• Race packet pick-up (individuals can pick up race packets for friends/family)
• Race registration (cash or check only )
SATURDAY — RACE DAY!
6:30 – 8:00 a.m. Race registration & packet pick-up at NEW LOCATION
MENOMONIE CITY LOT 2 -
WHERE POST RACE CELEBRATION WILL BE HELD (LOT BEHIND TED'S PIZZA)
AT INTERSECTION OF 4TH STREET EAST AND WILSON AVENUE EAST, MENOMONIE.

• Race registration (cash or check only)
• Pick up your race packet if you didn't on Friday. You'll want your shirt and timing chip!
Pick up for Brooke's Kids' Fun Run on RACE DAY open until 10:00 a.m.

PARKING
City parking is available throughout downtown Menomonie. Our event takes place around the University of Wisconsin — Stout campus, We have access to the following UW parking lots, free of charge:
• Lot 1 located on Wilson Ave (about 1 ½ blocks SW of Burger King)
• Lot 24 located on 9th Ave (just east of the Home Ec building) is about one block south of Burger King
• Lot 10 (on 9th Ave) is near Lot 1
UW-Stout Parking Lot Map Guide

7:45 a.m. Start — Half Marathon
The FAST AND FLAT half marathon starts at 7:45 a.m. near 9th Av. East and 6th St East, one block south of Burger King. Runners will journey through Menomonie's east side, through the Dunn County Recreation park, around the Stout Technology park and then begin heading north onto Menomonie's beautiful trail system which will take them by Menomin Park and onto Menomonie's newest trail that crosses utilizes a bike/walk bridge crosses over Lake Menomin and then the trail continues to follow the lake as you head into Wakanda Park. As the trail temporarily ends in Wakanda Park, the course reconnects with the trail system that will take the runners south back towards downtown, again overlooking Lake Menomin.

8:30 a.m. Start — 5K
The 5K starts one block east of Wilson Park, on 6th Street, right in front of Stout lot 24. Participants are encouraged to congregate in the lot before the race starts. Parking is available around the area. Keep in mind the post-race celebration at city lot 2, one block east from the finish line on Wilson Avenue.

10:30 a.m. Start-Brooke's Kids' Fun Run
Brooke's Kids Fun Run is for kids 9 and under who want to ROCK THE BLOCKS around the Get It Dunn Run post-race celebration area. The course is approximately .35/mile long and includes two blocks utilizing Wilson Street, start is across from City Lot 306. The race is not timed, but all participants will receive a prize for "Doing their best and having FUN!".
9:00 a.m. Post-Race Celebration
MENOMONIE CITY LOT 2 - (LOT BEHIND TED'S PIZZA) AT INTERSECTION OF 4TH STREET EAST AND WILSON AVENUE EAST, MENOMONIE
• Live music, food & refreshments for all race participants
• Get your finisher photo taken — individuals and teams!
• Awards presentation for top finishers & teams
• T-shirts & other race items for sale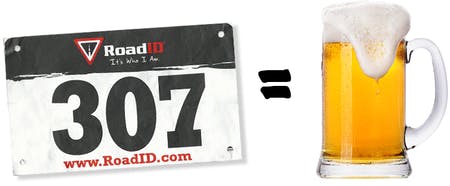 After-Race Festivities!
Use your race bib after the race to redeem one free drink (21 years or older) at the Log Jam (breakfast served until 10 a.m.).