★ USATF Certification #WI17005DM) ★ The all new fast and much flatter 1/2 marathon starts at 7:45 a.m. near 9th Av. East and 6th St East, one block south of Burger King. Runners will start running through Menomonie's east side, through the Dunn County Recreation park, around the Stout Technology park and then begin heading north onto Menomonie's beautiful trail system which will take them by Menomin Park and onto Menomonie's newest trail that crosses utilizes a bike/walk bridge crosses over Lake Menomin and then the trail continues to follow the lake as you head into Wakanda Park. As the trail temporarily ends in Wakanda Park, the course reconnects with the trail system that will take the runners south back towards downtown, again overlooking Lake Menomin. After passing Menomonie's library you will cross over the bridge that connects north and south Menomonie, go past the historic Mable Tainter theater, run on a portion of UW-Stout's campus finishing on Wilson Street near the back side of Burger King where post race celebrations will be held immediately after the race.
The 1/2 marathon will have seven water stops over the course in 1.5 and 2 mile intervals. Additionally, energy drink will be offered at three of the stops along with Cliff Energy Shots midway through the course. After the race, a wide variety of food and beverages will be provided to participants.
We will have pacers to accompany you on your run to help you reach your goal time. Pacers will be wearing "pacer" shirts and carrying signs with the following times to help you achieve your finish time goal: 1:40 / 1:50 / 2:00 / 2:10 / 2:20

Participants will have three and a half hours to complete the race. Participants who are unable to keep a pace of 16 min/miles by mile 8 may be asked to leave the course to ensure the safety of all participants and to stay in compliance with the time allowed by the city/county to keep the course open. Transportation to the finish will be provided to any participants who are unable to maintain the 16 min/mile pace or decide they are unable to finish.
We ask that racers who wish to dress in layers, and then get rid of clothing, to throw them off to the side of the road so others don't run over them. Volunteers will then pick up the tossed items. Thrown items will not be returned but rather will be collected and donated to Goodwill.
Please note that this is a family-friendly event where strollers are allowed, but we ask that you leave your pets at home.
Certificates will be awarded to the 1st, 2nd & 3rd place male and female finishers in the following categories:
Ages 20 & under
Ages 21-31
Ages 32-40
Ages 41-50
Ages 51-65
Ages 66 & Over
Registration & Fees
There is a non-refundable and non-transferable entry fee of:
$45 per person if you register before 12/31/2016
$55 per person if you register between 01/01/2017 and 03/01/2017
$65 per person if you register between 03/02/2017 and 04/15/2017
$75 per person if you register between 04/16/2017 and 05/13/2017
* 04/15/2017 is cut off date for shirt size designation.
Race entry includes an official Get It Dunn Run wicking t-shirt & other goodies! 1/2 marathon finishers will receive a custom-designed GIDR 13.1 medal!
For those who want to clean up post-race to enjoy the other festivities, Mainstreet Health + Fitness is offering showers (with towel & wash included) for $5. Sales will be split between M H+F and M.O.M. They also have 24 lockers (bring your own lock) for use, first come, first served.
About Menomonie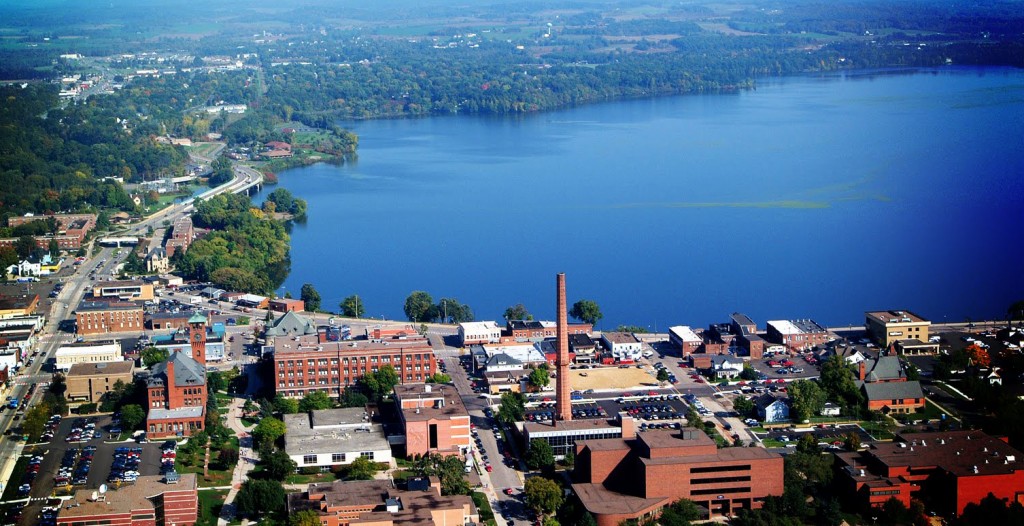 Menomonie, Wisconsin is a vibrant town nestled amongst the scenic hills and picturesque farmland of northwest Wisconsin. With miles of biking trails, world-renowned historical landmarks, and activities for every season, it's no surprise it was voted one of the Best Small Towns in America! So go on, explore Menomonie!
Learn more about what Menomonie has to offer during your stay, including lodging options.
Course elevation